Cecilia's birth and childhood
Saint Cecilia was born in the city of Rome. It is believed that St. Cecilia was born in the 2nd or 3rd century, although the date of her birth and martyrdom (Death) are unknown. Cecilia's childhood was good she is apart of a wealthy roman family. She is a Christian from birth and now is a catholic. She was an only child with a mother and a father. At an early age, Cecilia dedicated her life to god with a vow of Chasity. Cecilia was deeply in love with god since she was a child. She would pray both day and night to him asking for forgiveness and to ask to keep her virginity also, to help people in need.
Powered by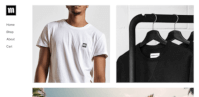 Create your own unique website with customizable templates.