Why I chose Saint Cecilia
The reason why i chose saint Cecilia is because she reminds me of myself, she was a caring person who loved everyone no matter if rich or poor. She also had a strong passion for music and playing instruments, Which i do to. But also Cecilia was very strong about her faith, she loved God and prayed to him every minute of every day. She never gave up on her dreams and never let people give up on theirs. But I also picked saint Cecilia because her love for music and her kindness. I didn't just pick her because I liked her name or how she looked i liked her because of her personality and how sweet she was.
Powered by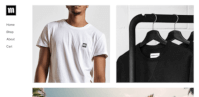 Create your own unique website with customizable templates.